Youtube Promotion|Video Making In Patna|Advertising in patna
Grow your business through Youtube
If you want to promote your business with video advertisment , we are the best one for that. we not only shoot your video but we also publish them on youtube and connet it with adsense.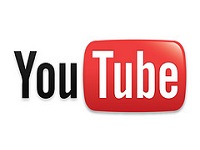 We are having vast experience in making youtube video and business promotion in Patna, Bihar.
Online video is growing exponentially, with over 4 billion videos viewed daily. If you use YouTube for your business, you can easily reach your audience, both by creating videos and advertising on other people's videos.
YouTube is the 2nd largest search engine and the 3rd most visited website worldwide, behind only Google and Facebook respectively.
1 billion people visit YouTube each month globally
100 hours of video are uploaded every 60 seconds to YouTube
According to Nielsen, YouTube reaches more US adults aged 18-34 than any cable network
Video-streaming platforms like YouTube have become so big you're guaranteed to find a group of people who will become your raving fans and customers, as long as you educate, entertain and provide solutions to their problems.
Marketing On YouTube Will Help You Get Found On Google
Due to Google Universal Search, videos, images, news, books and local searches are blended together in Google's search results, so as to provide the most useful information for people searching.
You might have noticed that videos are appearing more often in Google's search results. This shows that Google considers video to be as important as text-only pages.
You can take advantage of this by writing high-quality articles on your site and creating complementary videos in YouTube. Doing this will build backlinks to your site, meaning you get found on Google more often by people searching.
By utilising YouTube as part of your marketing strategy for your business, you're also increasing the authority of your website. The more authoritative your website is in Google's eyes, the higher all your pages will rank in the search results.
Fun fact: Over 60% of searchers click on the first 3 results on Google, and over 90% of all Google searchers click on the first 10 organic results. Some of the Sample video is given below which we made.